Tour overview
Sri Lanka, formerly known as Ceylon, and officially the Democratic Socialist Republic of Sri
Lanka, is an island country in South Asia. It lies in the Indian Ocean, southwest of the Bay of
Bengal, and southeast of the Arabian Sea; it is separated from the Indian subcontinent by the
Gulf of Mannar and the Palk Strait.
Sri Lanka is one of the most exotic getaways in the world. Surrounded by the azure Indian
Ocean, this island paradise has contrasting landscapes, stretches of golden sandy beaches and
a wealth of wildlife and culture to discover. It is home to 8 UNESCO World Heritage Sites, 15
national parks showcasing spectacular wildlife and nearly 500,000 acres of lush tea estates.
The island is blessed with waterfalls, rivers, jungles, rain forests and fertile lands for an
abundance of rice fields. Sri Lanka is a year-round destination. The best time to experience the
south-west coast, where most beach resort are found is from November to April.
The ancient city areas as well as the eastern coastal regions are usually visited from April to
September, whilst the central highlands are pleasant and cool from January to April. Sri Lanka
is world's tea capital, where the famous Ceylon Tea grows in the central highlands. Although
the hill country is a few hours away from the rest of the country, it is a striking contrast to the
general landscape. Here, there are imposing mountain vistas all around, plunging waterfalls,
misty hill tops, sloping green valleys and stunning plains. It has the perfect altitude to grow
some of the finest tea in the world and has a number of tea estates stretching far and wide.
The north central province of the country is a treasure trove of ancient cities, monuments, ruin
of palaces, temples and preserved Buddhist stupas. It contains two thirds of the Cultural
Triangle of Sri Lanka, an area marked with heritage sites of paramount interest.
There are many places of religious significance including the Enlightenment Tree. The south-
west, south and eastern coasts of Sri Lanka have a remarkable tropical coast. Discover the
'surfing capital of the world' at Arugam Bay, whale and dolphin watching at Mirissa,
watersports at Tangalle, an old sea fort at Galle and scuba diving at Hikkaduwa. Be spoilt for
choice on your beach holiday in Sri Lanka with sun, waves, sights and aquatic pleasures.
Included
Transportation by private AC car
English speaking chauffeur guide
Water bottles
Not Included
Accommodation
Food & beverages
Entrance tickets
Day 01 : Colombo
Colombo is the executive and judicial capital and largest city of
Sri Lanka by population. According to the Brookings Institution,
Colombo metropolitan area has a population of 5.6 million, and
752,993 in the Municipality. It is the financial centre of the island
and a tourist destination
Colombo is Sri Lanka's largest city, home to around a million
people is also one of the busiest ports in the South Asia.
Colombo was the capital for over two hundred years until the
capital was shifted to nearby Sri Jayawardenepura, but remains
the hub and heart of the city
Day 02 : Polonnaruwa
Poḷonnaruwa, also referred as Pulathisipura and Vijayarajapura
in ancient times, is the main town of Polonnaruwa District in
North Central Province, Sri Lanka. The modern town of
Polonnaruwa is also known as New Town, and the other part of
Polonnaruwa remains as the royal ancient city of the Kingdom of
Polonnaruwa.
he second oldest of all Sri Lanka's kingdoms, Polonnaruwa was
first established as a military post by the Sinhalese kingdom.[1] It
was renamed Jananathamangalam by the Chola dynasty after
their successful invasion of the country's then capital,
Anuradhapura, in the 10th century. The Ancient City of
Polonnaruwa has been declared a World Heritage Site
Day 03 & 04: Jaffna
Jaffna is a city on the northern tip of Sri Lanka. Nallur Kandaswamy is a
huge Hindu temple with golden arches and an ornate gopuram tower. By
the coast, star-shaped Jaffna Fort was built by the Portuguese in the 17th
century and later occupied by the Dutch and British. Jaffna Public Library
is a symbol of the city's post-war regeneration. Jaffna Archaeological
Museum has Dutch cannons and pre-colonial artifacts.
The majority of the city's population are Sri Lankan Tamils with a
significant number of Sri Lankan Moors, Indian Tamils and other ethnic
groups present in the city prior to the civil war. Most Sri Lankan Tamils
are Hindus followed by Christians, Muslims and a small Buddhist minority.
The city is home to number of educational institutions established during
the colonial and post-colonial period. It also has number of commercial
institutions, minor industrial units, banks, hotels and other government
institutions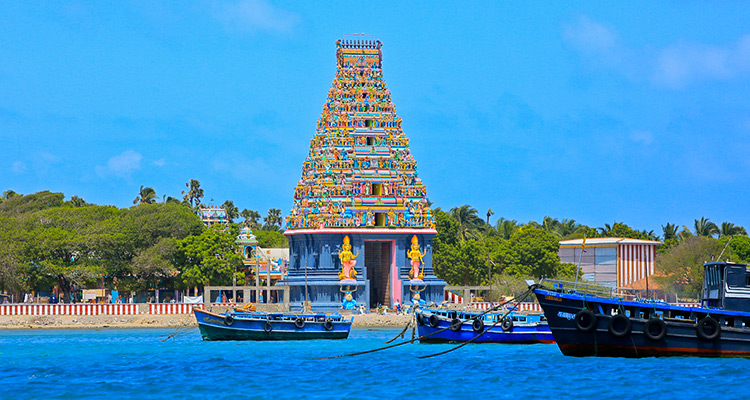 Day 05 & 07 : Trincomalee
Trincomalee is a port city on the northeast coast of Sri Lanka. Set on a
peninsula, Fort Frederick was built by the Portuguese in the 17th century.
Within its grounds, the grand Koneswaram Temple stands on Swami Rock
cliff, a popular vantage point for blue-whale watching. The holy complex
contains ornate shrines and a massive statue of Shiva. Nearby Gokanna
Temple has panoramic views over the city and the coastline.
Trincomalee city is home to the famous Koneswaram temple from where
it developed and earned its historic Tamil name Thirukonamalai. The town
is home to other historical monuments such as the Bhadrakali Amman
Temple, Trincomalee, the Trincomalee Hindu Cultural Hall and, opened in
1897, the Trincomalee Hindu College. Trincomalee is also the site of
the Trincomalee railway station and an ancient ferry service to Jaffna and
the south side of the harbour at Muttur.
Day 08 & 09 : Kandy
Kandy is a large city in central Sri Lanka. It's set on a plateau surrounded
by mountains, which are home to tea plantations and biodiverse
rainforest. The city's heart is scenic Kandy Lake (Bogambara Lake), which
is popular for strolling. Kandy is famed for sacred Buddhist sites, including
the Temple of the Tooth (Sri Dalada Maligawa) shrine, celebrated with the
grand Esala Perahera annual procession.
The city and the region have been known by many different names and
versions of those names. Some scholars suggest that the original name of
Kandy was Katubulu Nuwara located near the present Watapuluwa.
However, the more popular historical name is Senkadagala or
Senkadagalapura, officially Senkadagala Siriwardhana Maha Nuwara
(meaning 'great city of Senkadagala of growing resplendence'), generally
shortened to 'Maha Nuwara'. According to folklore, this name originated
from one of the several possible sources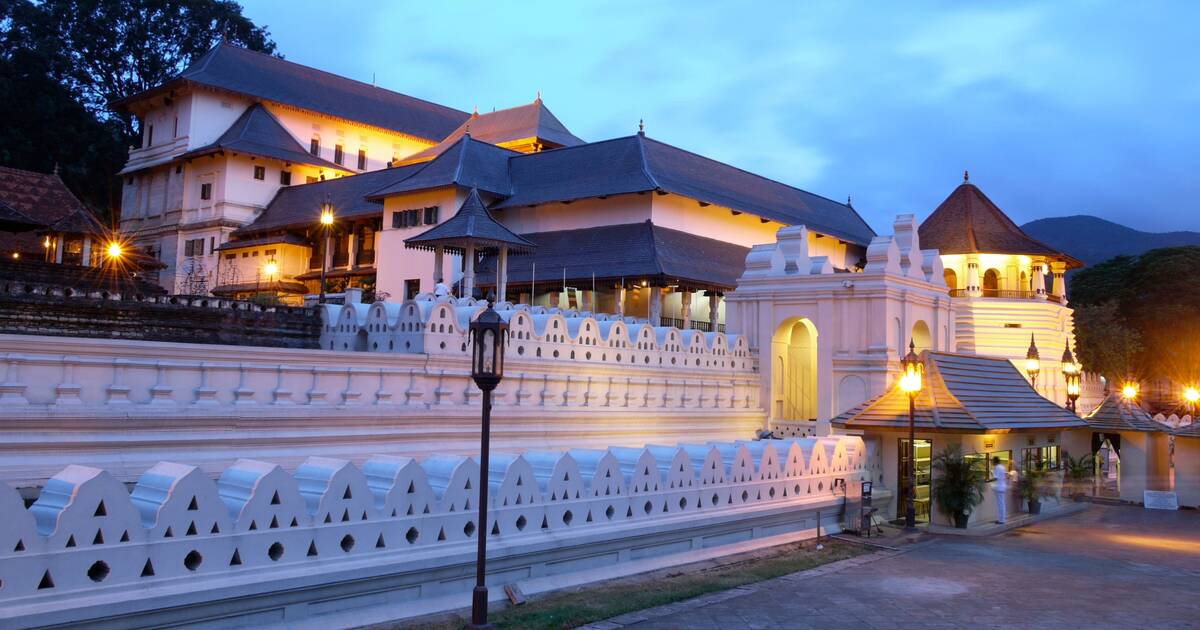 Day 10 : Nuwara Eliya
Nuwara Eliya is a city in the tea country hills of central Sri Lanka. The
naturally landscaped Hakgala Botanical Gardens displays roses and tree
ferns, and shelters monkeys and blue magpies. Nearby Seetha Amman
Temple, a colorful Hindu shrine, is decorated with religious figures.
Densely forested Galway's Land National Park is a sanctuary for endemic
and migratory bird species, including bulbuls and flycatchers
The city was founded by Samuel Baker, the explorer of Lake Albert and
the upper Nile in 1846. Nuwara Eliya's climate lent itself to becoming the
prime sanctuary of the British civil servants and planters in Ceylon.
Nuwara Eliya, called Little England, was a hill country retreat where the
British colonialists could immerse themselves in their pastimes such as
fox hunting, deer hunting, elephant hunting, polo, golf and cricket.
Day 11 : Ella
Ella is a small town in the Badulla District of Uva Province, Sri Lanka
governed by an Urban Council. It is approximately 200 kilometres east of
Colombo and is situated at an elevation of 1,041 metres above sea level.
The area has a rich bio-diversity, dense with numerous varieties of flora
and fauna.
The area has a rich bio-diversity, dense with numerous varieties of flora
and fauna. Ella is surrounded by hills covered with cloud forests and tea
plantations. The town has a cooler climate than surrounding lowlands, due
to its elevation. The Ella Gap allows views across the southern plains of
Sri Lanka
Day 12 : Katharagama
Kataragama is a pilgrimage town sacred to Hindu, Buddhist and
indigenous Vedda people of Sri Lanka. People from South India also go
there to worship. The town has the Kataragama temple, a shrine dedicated
to Skanda Kumara also known as Kataragama deviyo.
The ancient Kiri Vehera Buddhist stupa, which is believed to be built by the
regional king Mahasena in the 3rd century BCE is also a major attraction
in Kataragama area. The town has a venerable history dating back to the
last centuries BCE. It was the seat of government of many Sinhalese kings
during the days of Rohana kingdom. Since the 1950s the town has
undergone many improvements with successive governments investing in
public transportation, medical facilities, and business development and
hotel services. It adjoins the popular Yala National Park
Day 13 : Bentota
Bentota is a resort town on Sri Lanka's southwest coast. Its long Bentota
Beach stretches north, where it becomes a sandy strip known as Paradise
Island, parallel to Bentota Lagoon. Coral-rich dive sites include Canoe
Rock. On Bentota River, centuries-old Galapota Temple has a large
Buddha statue. Southeast is Lunuganga, the estate and gardens of
architect Geoffrey Bawa. Northeast is his brother Bevis's Brief Garden.
Bentota is a tourist attraction, with a local airport (Bentota River Airport)
and a handful of world-class hotels. It is a destination for watersports.
Bentota also delivers an ancient art of healing called Ayurveda. Bentota is
famous for its toddy production, an alcoholic beverage made out of
coconut nectar. It also has a turtle hatchery, located on Induruwa beach.